BirdBeat™ is the brainchild of Heather Kinch.  The idea came to her quite suddenly in the middle of the night one night – as so many birthings do.  For Heather, this was more of an epiphany – then proceeded to become a labor of love for the next two years.
The story really begins when Heather first read "The Big Year", by Mark Obmascik.  As she was doing so, she contacted her sister and fellow bibliophile, Maueve, to have her read it as well.  Then, at the end of that teaching year for Maueve, the two embarked on their own "Little Year" contest – each on their own coast.  Life hasn't been the same since.
Heather loaded up field guides, binoculars, notebooks, her phone – and the plethora of paraphernalia that birders usually carried 'into the wild' – and began innocently and enthusiastically birding her way through local and regional lagoons, estuaries, hot spots and her own back yard.  She soon found herself developing a passion and become increasingly more obsessed with trying to capture and remember all that she was sighting in the field so that she could identify (and claim) them later. She took copious notes, drew sketches, and began carrying her camera along more often.
Well, as time fly by, the cameras and lenses and scopes got bigger, and Heather navigated herself into the perfect storm of three passions converging – art, photography, and birds.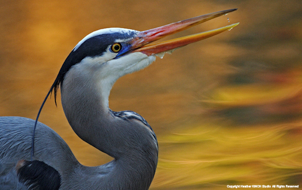 Still, the idea of being able to quickly capture key characteristics of what she was sighting when she didn't have her 6' lens handy kept niggling at her.  And so it was at that eureka moment in the middle of that March night in 2008 that it all came together, and Bird Beat™ – Birder's iField Notebook™ was born.